Welcome, I'm Carli
Pregnancy, birth, and postpartum doula
I offer practical, emotional and informational support to birthing people and their families
Having a doula walk with you into your birth and parenthood has a huge impact. The presence of a doula results in fewer interventions, better birth experiences, and more success with breastfeeding.
I offer • antenatal sessions • birth support • postnatal support, birth packages including all three and more
For details on how I can help you, before during and after birth, check out my services page.
I find having a chat is the best way to decide if I'm the right doula for you. Click below to book a free call
We can meet in person in and around South Wales, or book secure online sessions in the comfort of your home
Your choices matter. I can prepare you to make them with the information you deserveDrop me a message and we can have a (free) chat about your needs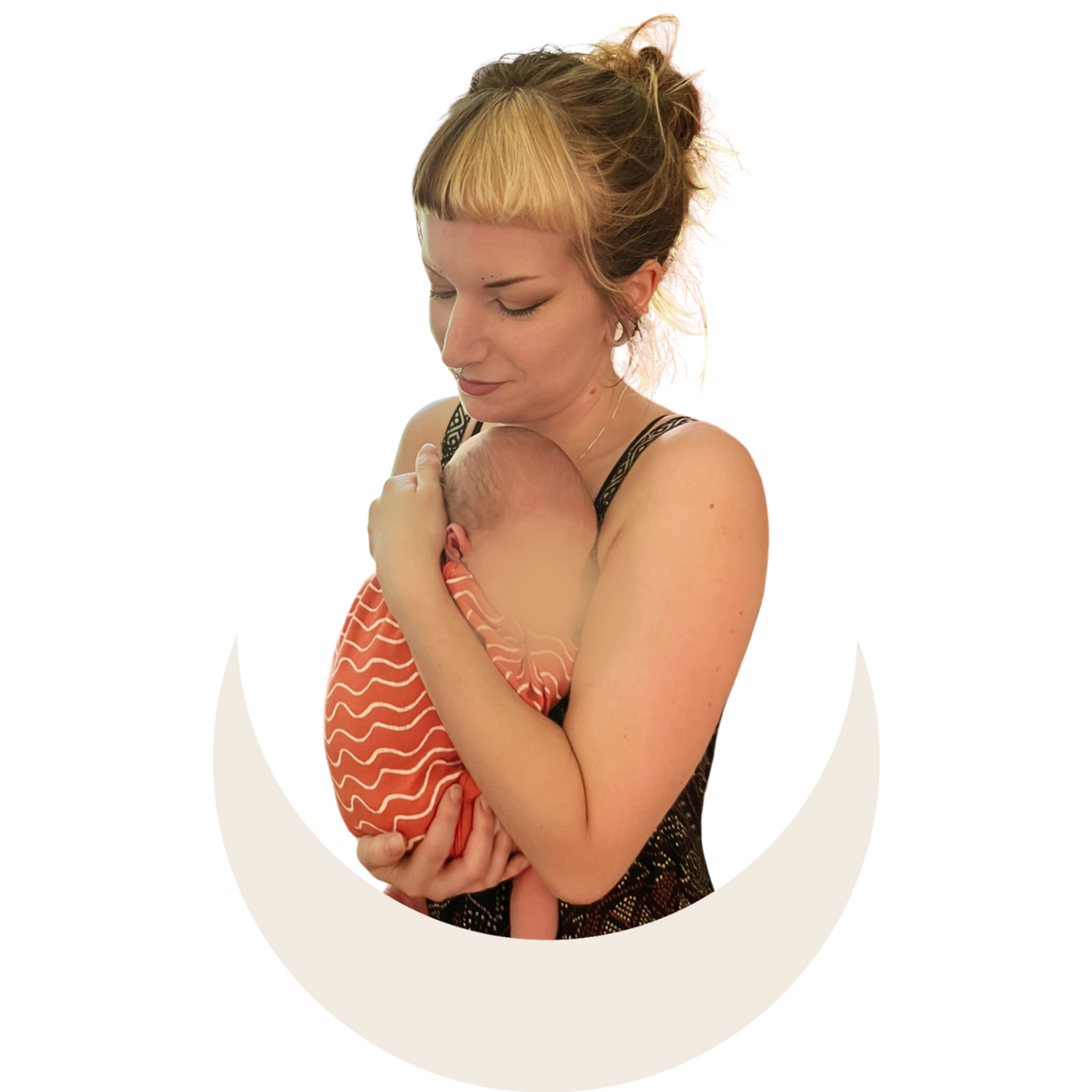 Here I am enjoying a cuddle with my first birth client's baby. I will never forget this gorgeous family and their powerful birth♡
Women are incredible. I didn't realise how incredible until my own pregnancy. My world changed, my body and my mind opened. I began learning more and more about birth, breastfeeding, caring for new mothers, and how all those things are crucial in setting off parenthood in the best way possibleSince then, the experiences shared with me, including those of my clients, continue to drive my work and passion for supporting women through life-changing transitions
Experience the journey of pregnancy and childbirth with personalised support and guidance tailored to your unique needs
First contact
Whether you use my booking form, email me, message on WhatsApp, or speak in person I first have to say thank you! It means the world to be in a position to support you, and for you to choose to get in touch.Next, we dig into the support you want and need, your background, your plans and hopes.
Antenatal (before birth)
What comes next depends on your needs. Ideally we get into all the good stuff you'd like to cover antenatally in a session of its own. One where we paw over any unanswered questions together, and if you have any rare circumstances I can take your questions anonymously to me experienced mentor (with permission).We fill out your birth plan/wishes/however you would like to name them. Your support network is so important so we discuss the wonderful ways they can support you, as well as any gaps you may have. Your postnatal plan helps you feel a sense of control and readiness. And, if people are wondering what to buy for the baby, you can have great useful ideas like "food deliveries for the mama", instead of a load of clothes that might fit for a month.Depending on timing, the next time we meet might be at your birth! In the meantime however, I am at the end of the phone. I plan my personal life around your due month, and you are on my short list of 'favourites' in my phone so I hear your call.
It's go time!
When the time comes, I excitedly pick up my bag of tricks. Inside are the comfort measures and practical bits we've agreed you'd like, a portable speaker and mood lighting too perhaps, and I make my way to you.I don't just mean home births, if you're headed to the hospital I'm there. If you're having a caesarean let's go. If you're staying home I'm with it. This is not my birth, your choices are not mine.Once you've given birth I won't head out the door until you are settled and feeling supported after. Then I'll leave you to bask in your own glory.Depending on the support we have agreed, I'll probably be back soon for a visit - one where I help you and care for you.
After birth
I am not an expectant guest. Unless you want me to whilst you rest I won't hold your baby (as much as my urge to snuggle them will be there). I will probably hold the hot drink I've made you, maybe even the broom or dishcloth for a while. Mostly, I'll be listening and providing information where it is needed.My experience with breastfeeding will be a huge help. If you are formula feeding we can still talk about responsive feeding. If you have a wrap for babywearing or a sling and can help there too.At a later session you or your partner (or both) may want to talk through how your birth unfolded. We will plan those sessions carefully, you will be heard, held and gently guided to any additional support you may want.
Frequently asked questions
What qualifications do you have?
I did my doula training with Developing Doulas. If you've looked into doulas there's a good chance you've heard of Maddie McMahon - my first point of contact when I took the leap. Her warm voice and guidance instantly told me I was in the right place♥. The course gives a strong grounding in the physiological, philosophical, and emotional aspects of birth with a heavy focus on respect, communication, openness, connection, and compassion.I also have a counselling skills qualification, completed a trauma debriefing short course with Mia Scotland (she's fab!), I am undertaking 3-Step Rewind training with the wonderful Ellie Cook - doula, NLP Master this spring. I have an AGORED accredited Breastfeeding Peer Support qualification, and once I have the time plan to enhance that with further training.
What is your experience?
My experience with birth includes my amazing full doula package client, my own, the many stories I have listened to, the teachings of my training courses, and the large amount of research I have done and continue to do) before during and since then. I have attended a beautiful birth, and look forward to gaining further birth experience. That I am on my journey to full birth doula recognition is reflected in my pricing, and as explained below you are benefitting from the experience of my incredible mentor, too.I previously volunteered with Flying Start, running a breastfeeding support group as a qualified peer supporter. I loved the welcoming safe space we created, and used my knowledge and experience to help breastfeeding mums.My experience supporting people, using my listening skills and helping people feel valued and held have been practiced for roughly the last 23 years. I have been 'doulaing' people for most of my life, including doulaing someone through cancer diagnosis and treatment.
What does it mean to be 'mentored'?
It means I have carefully selected an extremely experienced doula to help me, as I help you. They have been attending births since 2009.I pay her for guidance, her knowledge and experience. In doing so I am likely to ask you if I can share anonymised details with her so she can give the most effective information for you. If this is not okay with you no information will be shared at all.
Is there doula insurance?
Yes, and I have it. You are welcome to check the details of this with me.It might also be relevant to you that I have a current enhanced DBS certificate.
I can travel up to an hour * from Cwmbran, South Wales for attending sessions, appointments and birthsRemote sessions are also possible for antenatal support. I would usually advise in-person for postnatal support for your maximum benefit unless remote is preferred
* though with good communication and cover of travel costs we can talk if you live a little further
Initial consultationThis is a free no obligation opportunity to:
Discuss the support you're looking for

See how you feel about me

Provide a picture of your needs and choices to best support you if you choose me as your doula
This can be online, in a neutral space, or if preferred in your home.
From here you could choose to work with me for
a) one off sessions as and when needed
b) ante-natal support
c) birth support
d) post-natal support
e) a combination of the above
Pregnancy and Birth Package
Price upon request
Ante-natal
After our initial consultation, I will provide information and resources to meet your needs and answer any questions you have during our pre-natal sessions. Anything I don't know, I will research for you and discuss any other resources you could access. We will work together to develop your birth plan, discuss your options with any birth partners, and really get to know each other and build trust.Birth
I will be on call from 38 weeks to be with you during your birth, and ensure you are settled afterwards. Wherever you choose to birth I bring my emotional practical support and my little bag of tricks, including any special requests which we'll have discussed beforehand.Post-Natal
During post-natal visits, I am there to help you. I can give specific guidance around breastfeeding, help with slings (and bring some of my own for you to try), or maybe you just need me to be with your baby whilst you have a bath and a break, or do the dishes and make you a sandwich. Maybe help your partner with some concerns. These sessions also provide a valuable time to talk through your birth, and really reflect on it.Communication
All the while, I am just a text or phone call away, ready to address any thoughts or concerns. I will have certain times of the day when I am not available immediately, but with any urgent matters I will be there for you.
Sessions - by the hour
Price £20-25/hour, remote/in personThis is the same flexible tailored approach as in the birth package, but perhaps you aren't wanting the whole service. Perhaps a power hour to discuss your birth plan, an in person visit for some relaxation and body work, or a chance to talk through past experiences or fears.I spend time outside of the sessions gathering information and content for you, so you aren't only benefitting from the hours you see me but getting my research and problem solving skills too!Use the time we plan together exactly as you need.For example:
Birth debrief

Breastfeeding prep/support

Antenatal sessions - birth plan writing, attending appointments, debrief session for birth partner, research or help with letter writing to professional bodies

Postpartum sessions - breastfeeding, listening sessions, safe space time (doing light housework, making food, other supportive measures whilst you rest), partner support, and more
Workshops and more
A creative person by nature, we can work together through mindful practices, walk and talk chats, macrame lessons, art sessions, and more. Some of these are most enjoyable in small groups, so I will need a little time to bring people together, or we can go ahead with one-to-one teaching.I have begun training in postnatal massage and Closing the Bones ceremonial work. It is a beautiful way to provide deep relaxation and care for women after birth, though any person can benefit from it. Get in touch for a low cost 'case study' rate as I gain experience.
Birth work is something I have come to through passion, personal experience, and after opening my eyes to the needs of women going unmet all around me. Generally speaking my background is in caring for others, in people, and in science. In my personal life I enjoy creating, crafting and nurturing. In all areas of life I love to learn, to strive for better and to break barriers.
I have been interested in birth ever since I realised how incredible women are. I had a vague idea from my Nan, who birthed all of her children in her living room. I admired this, it made sense to me, but it was wildly disconnected to what I saw happening to women around me, and in mainstream media.During my own pregnancy my mind was blown time and again, reading about how our bodies adjust, the beautiful dance between our physical structures, hormones and neurochemical processes. How we silently and unconsciously communicate with our babies – before, during and long after birth.Summarising me and the roles I naturally take in life those who know me would call me • teacher • mediator • advocate • counsellor • creator • researcher • nurturer • protector.
A few would call me a hippie and a weirdo with a wry smile.I believe these all connect perfectly with the role of doula, coupled with the specialist training I have done so far, and will continue to do.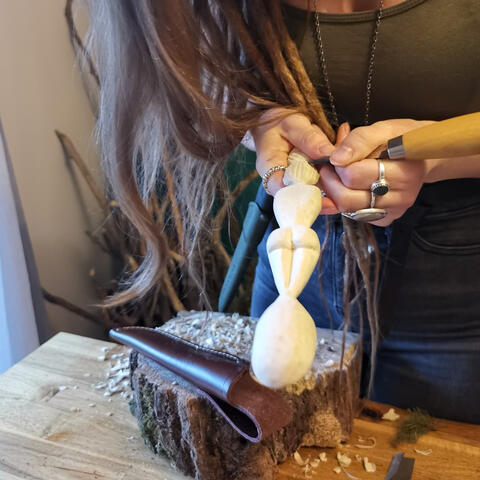 I am registered with Developing Doulas and Doula UK, have insurance which covers doula work and child supervision, a current DBS certificate, I have taken trauma debriefing courses, and am levelling up my counselling skills. I will soon be able to offer 3-step Rewind sessions too, please get in touch if you'd like to be a case study.
Womb Phases
Inspired by the many women I have encountered on my journey into the birth world, I am hosting my own podcast! Here is the trailer
Guest Episodes
Here I am with Janina Neumann of The Bicultural Podcast - Released 20th March 2023
Hi! I'm Carli
Pregnancy, birth, and postpartum doula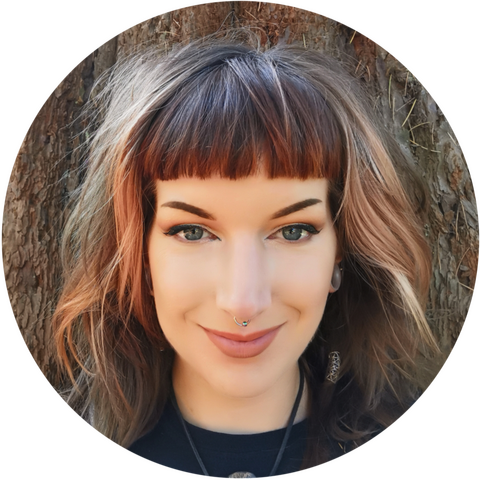 I provide practical, emotional and informational support to birthing people and their familiesI offer • antenatal sessions • birth support • postnatal support and birth packages including all threeI am based in South Wales but can offer remote sessions.